Welcome to Paul Bachem.com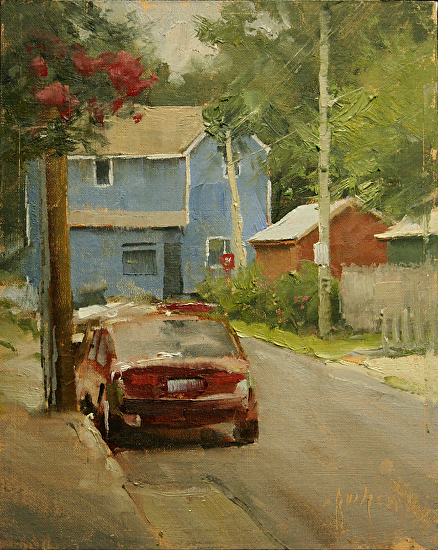 News! July 2013. I am very humbled and honored to announce that my painting "Red, White and Blue" was awarded first place in the recently completed Plein Air Easton! 2013 Quick Draw on Saturday July 20th 2013. What makes this even more special to me is the juror, Don Demers, is one of the foremost marine painters in the world and an artist whose work I greatly admire.
News! May 2013. I am very happy to announce that my painting "Valley Creek" was awarded an honorable mention at the recently completed Wayne Plein Air Event in Wayne, PA. Painted on site in Valley Forge National Park.
Paul Bachem specializes in plein air landscape paintings. After a long career as a freelance illustrator, Paul now devotes his time to painting landscapes and seascapes from nature. His oil paintings and limited edition Giclee prints are in numerous private collections both in the United States and worldwide. "From the first time I painted out doors right up until I packed my gear after todays painting session, I can tell you one thing with absolute certainty. I am never happier than when I am painting from nature. Never!"
Thank you for taking the time to visit my website. I am, for the most part, a self representing artist and sell most of my work via the "Available Paintings" link found on the "Paintings and Prints" tab on the menu bar at left. Take a moment to sign up for my email newsletter which I send out about once a week with links to new paintings as well as blog posts. This is the most up to date way to view my current pieces. If you have any questions or comments about the paintings, or anything at all, please don't hesitate to contact me at pbachem@optonline.net. Thank You!